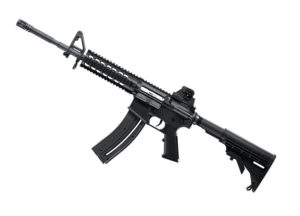 The first DSX products were sent to individual soldiers during Desert Shield, the build up for Desert Storm, the first Iraq war.  The products were used to maintain weapons under the very difficult conditions found in Saudi Arabia, Kuwait and Iraq.
The following covers our activity from the war in Afghanistan (2009-2010), a military weapons demonstration in October of 2009, a memo on our effort to obtain information related to testing by the U.S. Navy prior to approval for use of DSX Extra on Nuclear Submarines (1992).
Testimonials – from Afghanistan
DSX Equipment Technologies LLC and their associates generously donated enough DSX oil and grease for the 90 soldiers and sailors assigned to our team in Afghanistan.   During the course of over 200 combat patrols, we experienced zero, repeat zero, weapons malfunctions.  We used DSX on all of our weapons systems – M9s, M4s, M249s, M240Bs, M2s and MK19s.  The "dry to the touch" DSX didn't attract dirt or grit.  The actions functioned as though they were on ball bearings.  In addition, we applied DSX wax to the widows and windshields of our MRAPs.  A quick shot of compressed air was all that was needed to clean them.  The dust, mud and snow wouldn't stick to the ballistic glass.  I'm also a recreational shooter and hunter and since my return, DSX is the only lubricant I'll use on my personal firearms.  It should be noted that DSX is NOT a 3-in-1 CLP type product.  It has no cleaning capacity, but it is a superior lube and protectant.
MSG H
US Army
---
During my recent deployment, I was assigned as a MK gunner.  In my prior experience with this weapons system, I've found it to be finicky and difficult to keep running.  Proper lubrication and cleaning are essential.  During this tour, I was supplied with a product called DSX, both an oil and a grease.  DSX didn't attract dirt and provided exceptional lubrication.  During my nine months in country, I never had a jam.
MA2 G
US Navy
---
This was my second tour in Afghanistan.  During my first deployment, weapons maintenance was a tedious and time consuming process.  We also had several weapons fail when they were needed.  During this trip, one of our senior NCOs secured a donation of DSX products.  Not only did it function flawlessly in all of our weapons systems, it made maintenance and cleanup very simple.  Carbon wouldn't bond with the metal and could be wiped off with a rag.  What a great product!
SSG R
US Army
---
I've been a life-long shooter and in the military for 14 years.  I've tried dozens of different lube products over the years.  DSX is the wonder product I've been looking for.  No dust, no dirt, no weapons failures and maintenance time was significantly reduced.  No more need for hours of scrubbing with brass brushes and dental picks.  Carbon buildup was almost non-existent.
CPT O
US Army
---
I had very little experience with small arms prior to this assignment.  During the train up for this mission, a lot of time was spent on weapons maintenance and cleaning was a chore.  Weapons failures on ranges were commonplace.  When we got in country, I was given DSX and the difference was night and day compared to the issued CLP.  The cleaning process got much easier and our M4s and crew served weapons ran much smoother.
LT B
US Navy
---
Weapons applications – background – reports
Background.   The first DSX Product was developed to assist soldiers working in severe weather/climate conditions with cleaning and maintaining their weapons.  The specific location and time was Desert Shield (Saudi Arabia) and Desert Storm (Iraq).  The name DSX comes from Desert Storm eXperimental.  The products used are our DSX Grease and our DSX Extreme Pressure Lube (a liquid).
The following comments come from long range shooters in the military, hunters and competition shooters.
Applying a very little amount of our DSX Grease to the sear reduces trigger pull.  The application requires multiple applications of a very small amount of the product to the sear and dry firing to work the grease into the metal.
Applying extreme pressure lube to the inside of the barrel after cleaning results in smaller groupings (see below) and increased muzzle velocity (see below).  The specific application includes cleaning the barrel with whatever product the shooter prefers as a start.  The barrel is then swabbed with our Extreme Pressure Lube.  After swabbing, it is recommended that a couple of rounds be fired.  This procedure should be followed three or four times.  Applying the Extreme Pressure Lube to the chamber assists in cold weather conditions to release spent cartridges (see below).
In October, 2009, there was a weapons evaluation program for invited participants held at a military facility.  One of our customers, retired military from the Viet Nam era where he was a long range shooter, was invited.  He was asked to bring his 300 Weatherby and 340 Weatherby from forty (more or less) years ago.  Also attending the event was an active duty long range shooter experienced with our DSX Products.
At the conclusion of the scheduled events, a special demonstration was set up to present our DSX Products.  Specifically, targets were set up at 1,500 meters.  Our customer shot for groupings twice.  The groupings were 9 inches and 10.5 inches.  This was done without DSX Products having been applied.  After setting the baseline, he applied the DSX Products and shot for groupings a second time.  This time the groupings were 6.5 inches and 7.0 inches.  Any number of military personnel observed the demonstration.  The officer in charge of the event then requested samples of our products for further testing at their laboratory.  The targets were collected and made part of the file.  We are to get a final report and the signed dated targets when the laboratory finishes their evaluation.
The active duty military person with experience using DSX products mentioned that in cold weather conditions in the Middle East, using DSX Extreme Pressure Lube keeps shells from sticking in the chamber.  We have no other supporting information on this subject.  However, our DSX Products have a temperature range of -100 Deg F to +750 Deg F.
A long distance shooter in the U.S. recently reported that after using DSX Extreme Pressure Lube he observed (1) a reduction in size of the grouping (but did not provide specifics) and (2) that he had an increase of 300 ft/sec in muzzle velocity.  Again, we have no other supporting information but may have that from the work being done at the military laboratory.
Note.  Whatever is found at the military lab may be kept secret since testing is quite often considered by the military to be privileged information.
---
DSX Extra – Results – Seizure Test – U.S. Navy.
Our product information package includes two pages – the cover of the manual for U.S. Nuclear Submarines and a page showing DSX Extra as approved.  In 2005, we contacted the U.S. Navy under the Freedom of Information Act to request copies of information developed during the testing process.  It was our understanding that this test process took more than 1.5 years.
After reviewing our request, the U.S. Navy released considerable information.  Unfortunately, most of the information was redacted because "the responsive documents contain recommendations, it is considered pre-decisional in nature, and serve as part of the deliberative process", whatever that means.
We are not sure how any of that applies to our request, but we did find something of interest, specifically, a Test Memorandum on Measurement of Extreme-Pressure Properties of Lubricating Greases and Oils with comments.
Method.          Tester is operated with one steel ball under load rotating against three steel balls held stationary in the form of a cradle.  Rotating speed and temperatures were set.  Then the subject steel ball was subjected to a series of tests having a duration of 10 seconds at increasing loads until welding (seizure) occurs.
Grease.            Results.           Load increased to 800 Kg (machine limit) with no weld.
Liquid/Oil.      Results.           Load increased to 800 Kg (machine limit) with no weld.
Comments.      Scar surfaces were exceedingly smooth and clear of scoring.  In the Test Director's seven years of experience, this is a first in terms of performance.  The test was conducted by the FALEX Corp, Aurora, Illinois.
From the information provided by the U.S. Navy, we were able to determine that DSX Extra was being tested for (1) running gear applications and (2) cylinder lubrication.
---
Testimonial from a Customer using a Springfield Armory Trophy Match 1911
May 15, 2011
Mr. Lee E. Lippert
DSX -Equipment Technologies, LLC
P.O. Box 8766, Jacksonville, Florida 32239
Dear Lee,
It was good talking with you today. You've got a great product, but as with anything, the use of it shows exactly how great of a lubricant it actually is.
As I mentioned in our conversation, after thousands of rounds of ammunition through a gun you know exactly how it sounds, and you certainly know exactly how it feels when you operate the slide on your pistol. After the application of DSX, both the grease and the thinner lubricant, the gun absolutely became a different firearm. The smoothness of the operation must be observed and experienced to be believed.
It's like the old saying, "when the rubber hits the road." When you apply DSX to your gun and pull the slide, you know something has changed. The normal sound associated with surfaces rubbing on each other basically disappears. The operation of the firearm is so smooth. Friction is gone. End of story.
The enclosed check covers the items you originally sent me plus the cost of another container of grease and the associated shipping cost.
You need to get this on the web so it's easy for gun owners to order it. There are some major gun supplies on the web, and you need to get this product in their on-line catalog and give the buyers and easy method to order it via credit card. Your price needs to be adjusted for the use of the card. Remember, it's all about ease of buying a product.
Thanks for everything.
Sincerely,
Roger G
---
DSX Lubricants and Firearms
The primary cause of firearms becoming less reliable and the degradation of accuracy is due to sulfur salts that are a by product of spent powder.
Typically this is combated by using a solvent to neutralize and break down these salts, then the use of a copper brush and dry cloth to remove the salts and the solvent from the metal surface.  Finally, a light oil is applied to protect the metal surface from oxidation (rust).
The use of DSX lubricants will and does greatly reduce the effort and increase the efficiency of this process.
The application of DSX lubricants to metal surfaces of new or used firearms after the metal has been cleaned with either a solvent or alcohol, greatly reduces the ability of the corrosive salts to adhere to the metal. Any salts that remain are easily removed via a simple wipe down or patching of the bore.
This is of course in addition to the already documented data showing that DSX extreme pressure lube in the bore if a high powered rifle increased the muzzle velocity 300 fps.
DSX lubricants and the AR-15
Far and away the most popular rifle on the market today is the AR-15 style platform including all the variant calibers and configurations.
DSX lubricants are uniquely suited to the weapon as it was formulated due to Desert Storm, as dry to the touch lubricant that will not collect sand or dust.  The advantages of the fantastic lubricity properties of DSX lubricants were not acknowledged until later.
The bolt on most auto and semi auto rifles travels on either grooves in the receiver or independent rails to reduce friction via less contact surface. On AR style rifles however, the entire circumference of the round bolt carrier is in contact with the round bore of the upper receiver.
Since the inception of this design by Stoner this has been the weak link for this system as any contaminant that finds its way into the upper receiver may interfere with the free travel of the bolt carrier.  NOTE.  This is what necessitated the invention of the forward assist on these systems.
DSX lubricants will greatly enhance the performance and reliability of all AR systems due to the dry to the touch application but more important is the increased lubricity when applied to both the bolt carrier and the upper receiver bolt bore.
On three separate weapons of different manufacture and configuration (Bushmaster 16" Carbon, Colt SP 1 and a custom JSE 20" bull barrel) using a Chatillion pressure gauge to measure force of movement of the bolt carrier in both directions the findings were consistent.  With the baseline being established on each weapon after conventional cleaning and then again after the application of DSX lubricants there were in all three instances a 10% decrease in force needed for bolt travel.  Even after all three weapons were fired, 60 rounds each, the 10% reduced pressure remained.  REMARKABLE!
Garry Ratliff
BSME, ASQC-CMI