Read the incredible testimonial from Joe Johnson out of Leesburg, Ga about his tractor trailer with 2 Million Miles;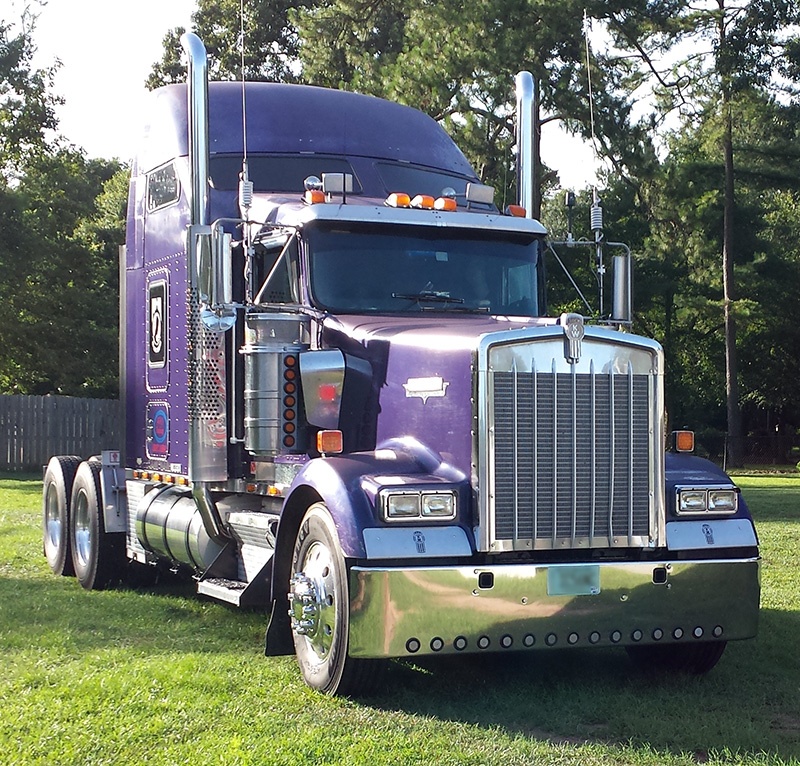 Update November 12, 2019
Joe Johnson, owner of the two million mile truck, called recently to provide some more interesting information regarding the use of our DSX Products.
The company he is contracted with provides fuel usage data regularly. Specifically, he is given miles per gallon information monthly. At this time he is running from middle Georgia to Eastern North Carolina with considerable Interstate driving at 70 MPH and from Middle Georgia to Texas with speeds of 70 MPH in Alabama, Mississippi and Louisiana and 75 MPH in Texas. Payload is 44,000 pounds.
The gallons per mile is 6.9. When Joe started using DSX Extra, his gallons per mile was 6.0, his average speed was 65 MPH and his average payload was 18,000 pounds.
---
Update September 30, 2019
Joe Johnson, an owner operator in Georgia, contacted us years ago to start using DSX products. At that time, he had just completed an engine rebuild on his Kenworth W900L with a Cummins N14 engine and had approximately one million miles on it at that rebuild. When Joe started using DSX Extra, he applied it everywhere possible. Specifically, he applied DSX Extra to the steering wheel bearings, the power steering unit, the engine oil, the transmission fluid and drive axle lube. He also started using DSX Defender II, our protective wax, on the cab and the windshield.
After two million miles with DSX Extra in the engine oil, the top of a piston broke off. The engine has been rebuilt at a Cummins Rebuild Facility. Joe and I visited with the shop foreman at the Cummins Facility. He had previously told Joe and confirmed to us that there was no mechanical indication as to what caused the damage. The final determination was metal fatigue. Two million miles is approximately 44,000 hours of use.
The pictures of four parts show how little wear occurred in this engine with DSX Extra in the engine oil. Additional information: Joe has used Mobil Delvac 10W-40 (petroleum) products as long as we have known him.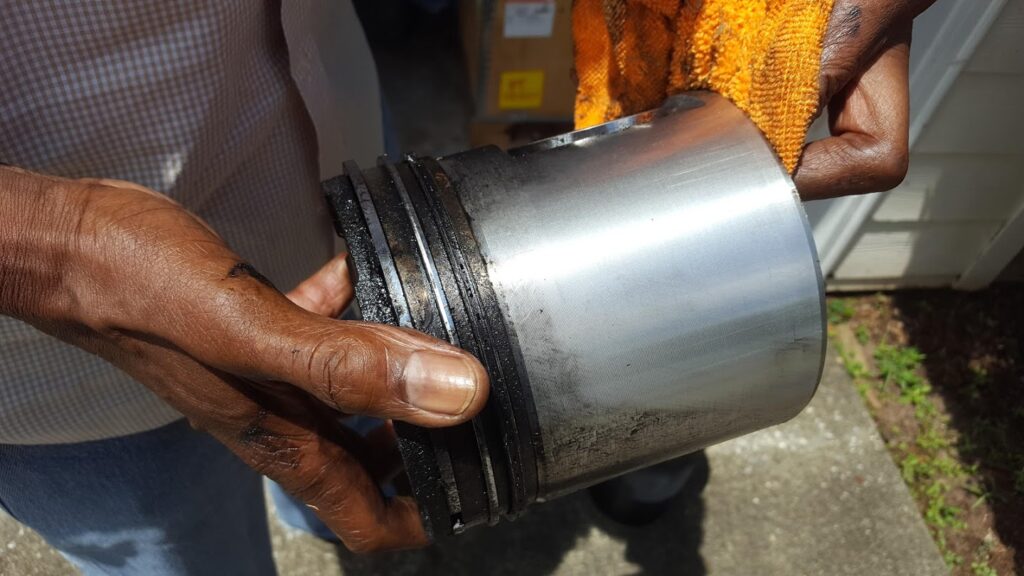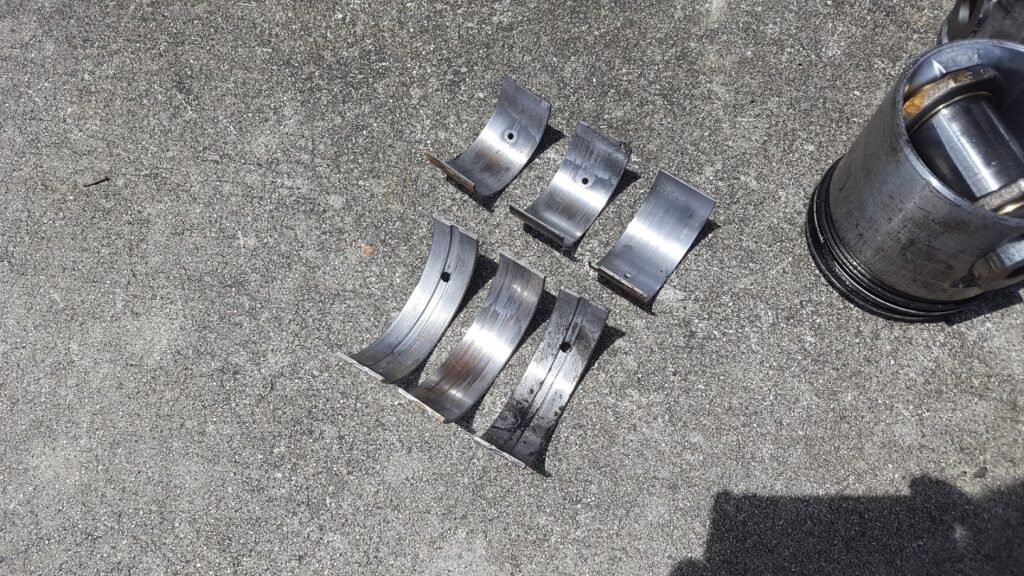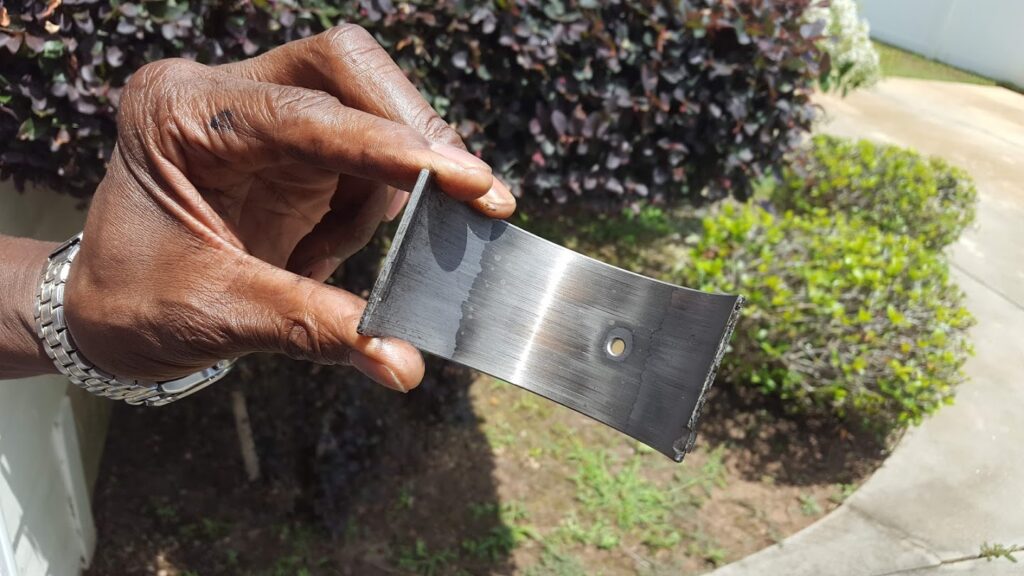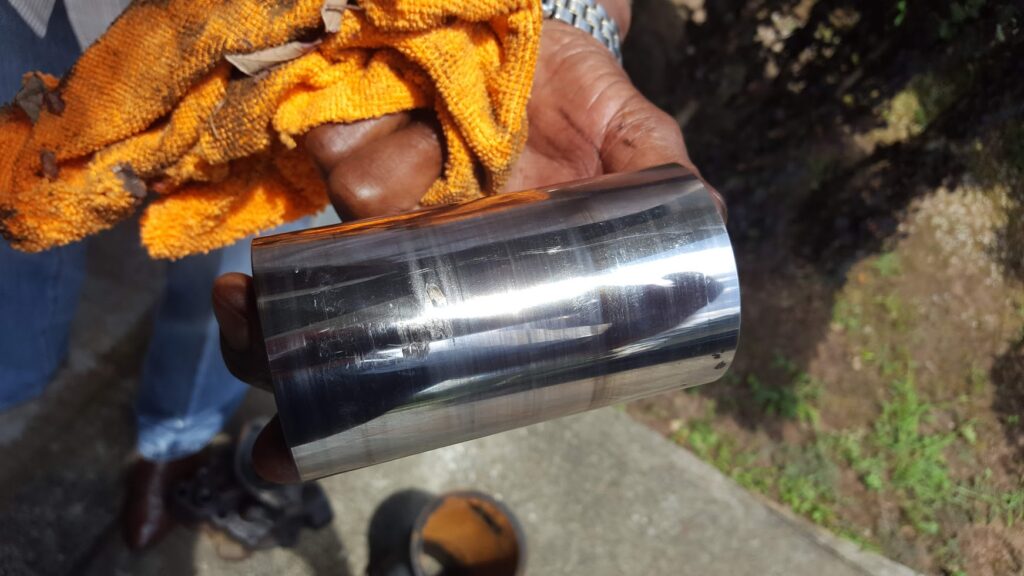 ---
Letters From Joe:
1 September 2018
Dear Lee,
I am immensely pleased with DSX Equipment Technologies as my lubricant specialist. My company has worked with many lubricant manufacturers over the years, but DSX Equipment Technologies is truly the best of the bunch.
I started using DSX around 18,000 miles after I rebuilt the engine in my Cummins N14, at which time I had approximately 1 million miles. At that time, I was using Mobil Deivac engine oil, transmission fluid and drive axle lube, and still until this day.
At the onset, I was carrying about 18,000 pounds of mail from Tallahassee, Fl to Atlanta, Ga, and my fuel consumption was around 6.o miles per gallon. I began using DSX extra in the engine oil, transmission fluid and drive axle. I now carry 44,000 pounds of peanuts and other commodities, and my miles per gallon have increased to 6.5. I have since used DSX Extra for more than 1.8 million miles and am getting better fuel economy and only major expense has been injector replacements. Now I change my engine oil every 30,000 miles.
DSX Extra is my product of choice, and has proven to be worth the minimal investment, with maximum results.
Sincerely,
Joe G. Johnson
JGJ Trucking
Leesburg, GA
---
June 25,2012
Dear Lee:
I was introduced to DSX extra in 2008 in Atlanta, GA by one of your salesmen. Somehow we started talking about engines. I told him I was going to rebuild mine, although I didn't think that I really had to, but the truck was three years old when I purchased it and had a little over 600,000 miles on it.
My truck is a 2000 Kenworth WL900 with a Cummins N14 Plus engine. It was pulling dump trucks at the time I made the purchase, was way overloaded most of the time and was getting 4.9 MPG, give or take. At about 1,020,000 miles she started an oil leak between the head and block. I did not know what kind of driver the previous driver was, so to be safe I rebuilt the engine.
After the first 18,000 miles, I started using DSX Extra and have been doing so consistently for over 700,000 miles. The engine still runs like new. The engine, transmissions and both rears are running at or near, occasionally a bit less, than 150 Degrees. I have replaced all temperature gauges since I did not believe gears, transmission and rears could run so cool. Fuel mileage is now about 5.8 MPG to 6.1 MPG. No heat! No friction! No wear!
When I have to downshift, I have bad fuel in my system. Other than that I don't downshift. I run the back roads in Georgia. Good roads, but hills on top of hills. I set the cruise and let it do what it does. I see about a 9.5% to 10.0% increase in MPG. I am very pleased with DSX Products.
DSX Defender II wax. At night, in the rain, if you didn't see the rain hitting your hood you wouldn't know it was raining. Pay attention at night, when you see some of the bugs coming at your windshield and not hitting it, amazing. Clean up time is good.
I run between 25,000 miles and 27,000 miles between oil changes and have gone as high as 30,250 mile between oil changes with no burn of the oil. The oil still has good body and is clean to the touch and no burn odor. As we have discussed, I could probably go further between oil changes but even changing from 18,000 miles is hard changing when that is what you have always done. Best of all, my truck still runs great!
Thank you for all the help over the last five years.
Joe G. Johnson
JGJ Trucking
Leesburg, GA